Oleksandr Chaika held his first acrobatics class after prosthetics
08.03.2023
Oleksandr Chaika is already returning to his teaching activities, a choreographer by vocation and a soldier by his sense of civic duty. He came to his first lesson after a severe injury and prosthetics in a cheerful mood, and was even more charged with the tireless energy of children.
Oleksandr Chaika, 33, is the first military man to receive prosthetics under the Operation Renew Prosthetics program at the Medical Center for Orthopedics and Prosthetics (MCOP) in Washington, DC. Before the war, he was a children's choreographer, and after the start of the full-scale invasion, he joined the Armed Forces of Ukraine. Later, he was sent to Luhansk region, where he was wounded and lost his leg.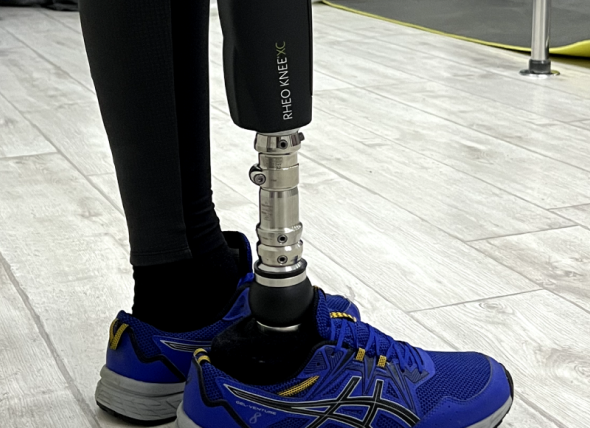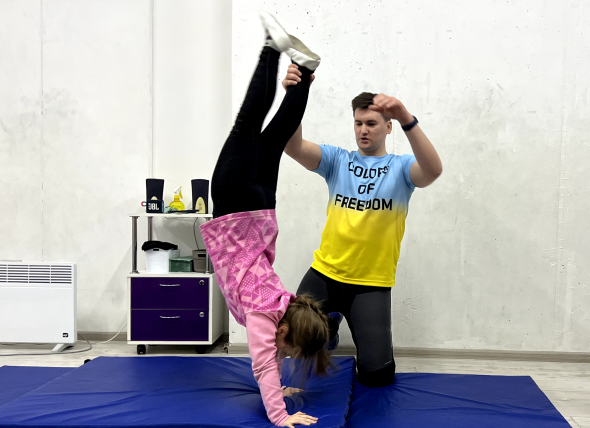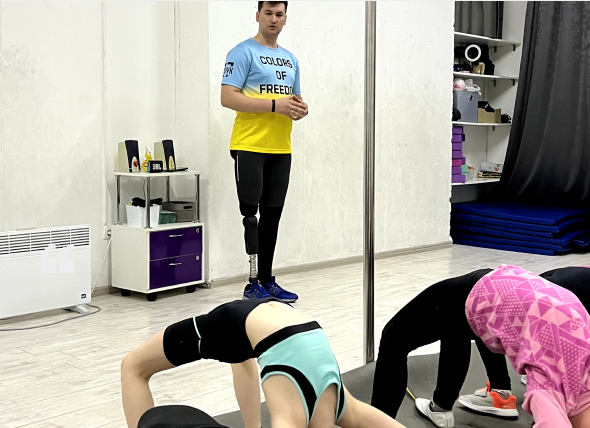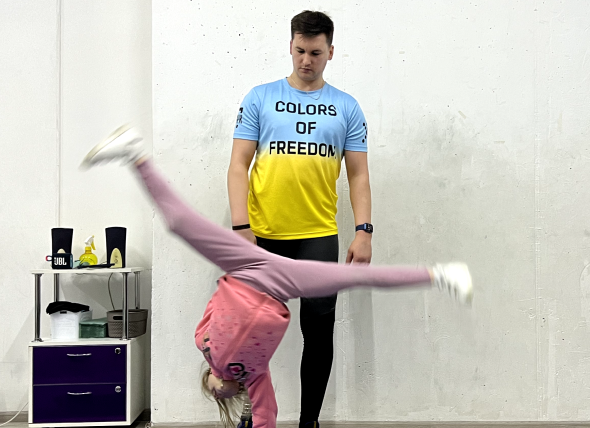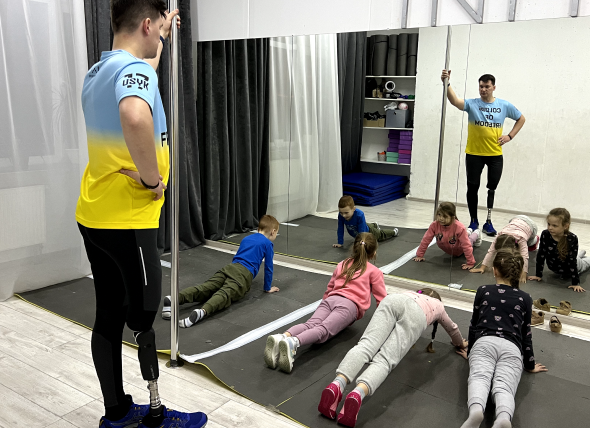 In the fall, Oleksandr received a prosthesis. After several months of rehabilitation, he returned to his occupation. A bunch of kids with their parents came to their favorite teacher's first lesson after such a long and challenging break. The meeting turned out to be touching and emotional: parents came up with tears and could not resist hugging, while the kids looked at their teacher excitedly, as they had been waiting for him for so long. Although Oleksandr was a bit nervous before the first meeting:
«I was afraid on the first day how the children would react. Would they be frightened of the prosthesis? How will the learning process go? How would they respond to all this? But everything went great! The parents are great, they did an important job and prepared the kids before the lessons.
Oleksandr adds that he and his students have a tradition: they always sit in a circle before training and share their successes, concerns, or questions. «By doing this, I show them that we are one, there is no one better or worse, that we are one team. And I asked them if they were interested in why I now have a robotic leg. And the children answered that they already knew everything because their parents explained it to them, and I am very grateful to them."
Today, the young choreographer is actively recruiting new groups of children to teach them acrobatics and choreography. In Kyiv, Oleksandr is enrolling older children in groups of 8 years and older and, at the same time, looking for a studio closer to home to take more children of all ages. More details can be found on his Instagram page @alex_chaika_
These are Oleksandr's first steps in his new life. He proves that high-quality modern prostheses allow him to continue living a full life. And we are grateful to everyone who supports our prosthetics program for the military so that even more lives of our defenders can return to normal.