Military Volodymyr came under enemy fire
20.09.2022
Volodymyr Golovchenko is from Zaporizhzhia, he is 29 years old. Volodymyr grew up without parents and spent most of his independent life as a handyman. In 2021, he decided to serve the Motherland and joined the Armed Forces of Ukraine.
On May 10, Golovchenko got wounded when his unit moved to other positions in the village of Katerynivka, Donetsk region. At 8 a.m., enemy sappers began shelling the road. The bullet hit Volodymyr in the leg, shattering the tibia.
Volodymyr received first aid immediately. First, Volodymyr got to a hospital in Kurakhove, then to Dnipro. Then the soldier was transferred to a hospital in Zaporizhzhia, where he was examined and diagnosed with a gunshot wound to the left shin with a fracture of both bones of the left shin, a granulating wound on the left shin.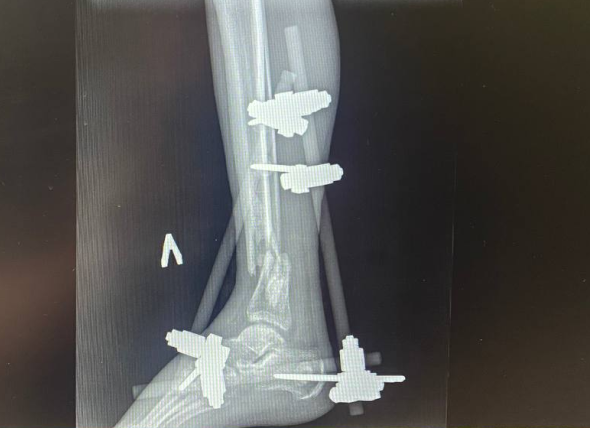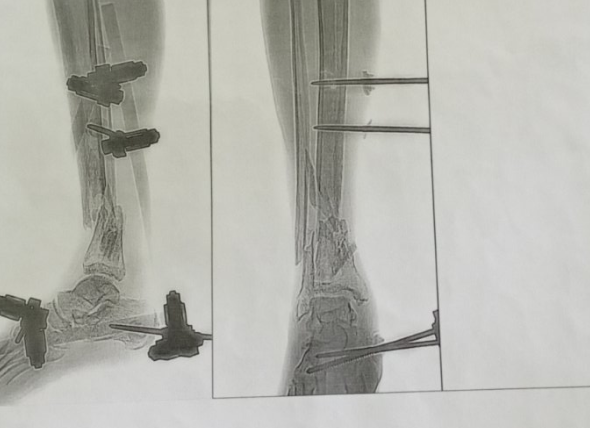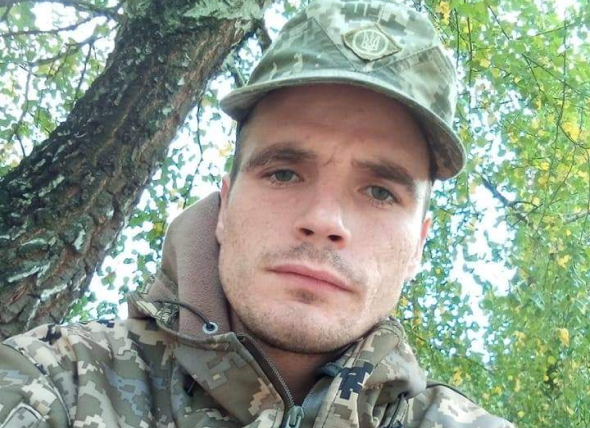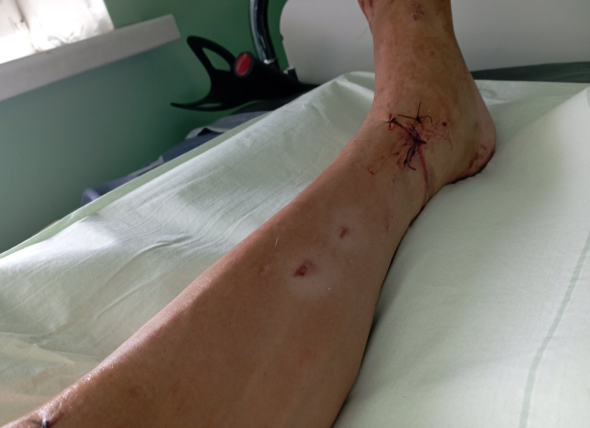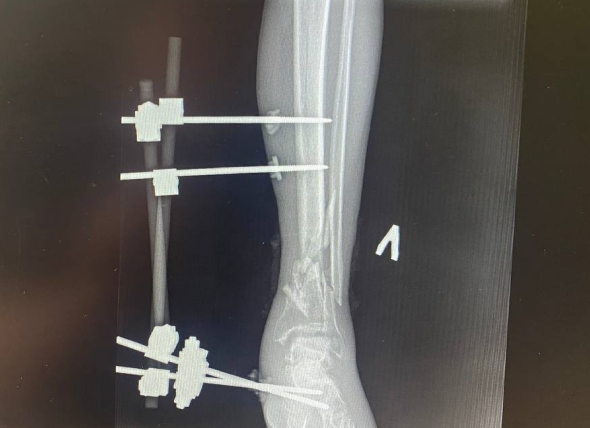 The operation took place only on August 25. For a long time, it was impossible due to an infection that prevented the wound on the leg from healing. As soon as the doctors gave the go-ahead for the operation, the Future for Ukraine Charity Foundation paid for Volodymyr's operative treatment of the tibia.
Currently, Volodymyr is feeling well. The wounds have begun to heal, but the stitches have not yet been removed. The soldier will undergo long-term rehabilitation and three months of walking on crutches.
We wish Volodymyr a speedy recovery.
Glory to the heroes!