The arrival of the Japanese partners of the Japan Wheelchair Program for Ukraine ("Accessible wheelchair for Ukrainians") program to Ukraine
17.05.2023
Recently, Japanese partners Masato and Fumi Kimura visited our country on a friendly visit. Thanks to them, Ukrainians receive wheelchairs as part of the Japanese Wheelchair Project for Ukraine program.
The delegation arrived to visit medical institutions and talk with people to whom we handed over wheelchairs from the first two shipments. Kimura Masato communicated with Ukrainians and recorded the trip detailsin his own diary.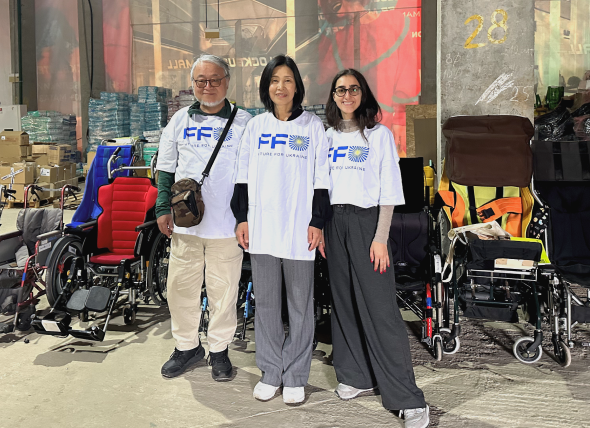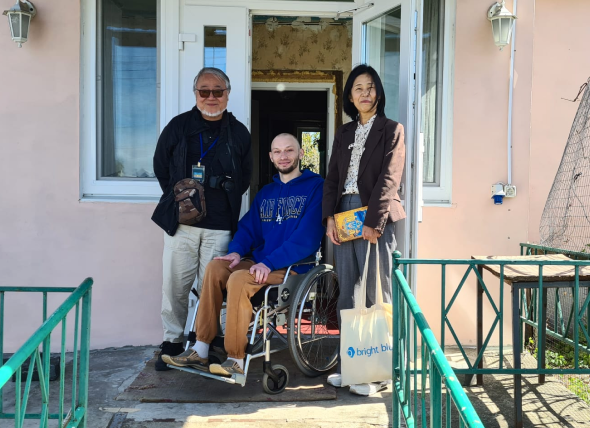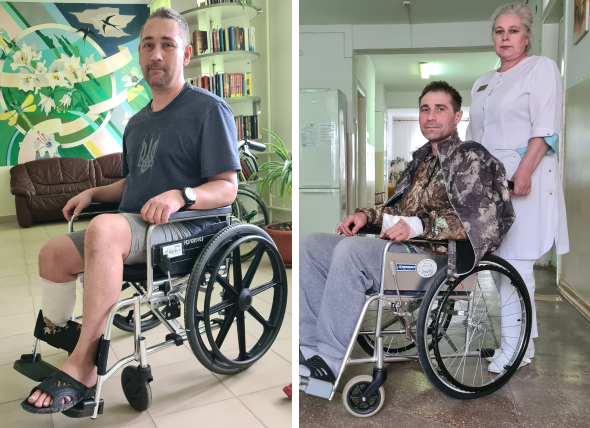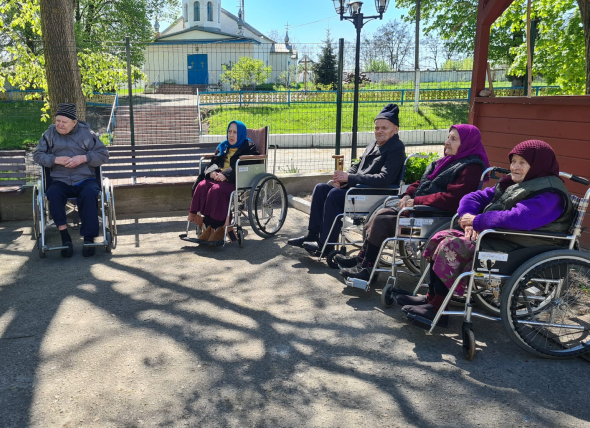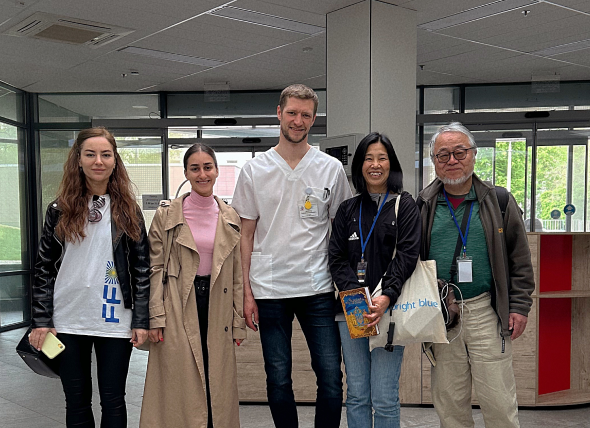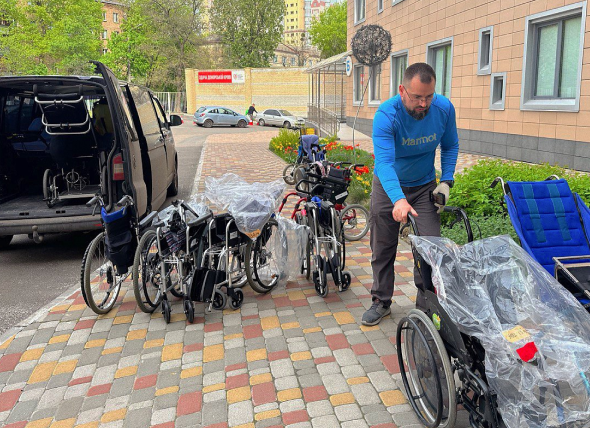 22-24.04
The first city that our partners visited in Ukraine was Ternopil. Here they visited several medical institutions.
Hryhoriy Korytskyi, the chief physician of the Ternopil Regional Children's Clinical Hospital, conducted a short tour of the hospital for Japanese partners.
In the Ternopil Regional Specialized Children's Home, partners talked with volunteers who help the facility and director Inga Kochubey. Orphans and children deprived of parental care live here.
Yuriy Lazarchuk, director of the Municipal Municipal Hospital No. 3, said that the wheelchairs donated by Japanese friends will be used to transport wounded soldiers around the hospital.
According to Viktor Zaporozhets, director of the Ternopil Regional Clinical Hospital, 183 Ukrainian defenders are currently in the hospital. Our friends from Japan managed to communicate with some of them. They were struck that many soldiers ready to return to the battlefield after recovery and fight for their country!
02.05
Ivankiv became the next mark on the map of Ukraine for our partners. Here they visited the Department of inpatient care of the village of Prybirsk, the Communal Institution of the Ivankiv Settlement Council, and the Territorial Center of Social Services (provision of social services).
In Ivankov, they also managed to see Roman Semenko, to whom we handed over a wheelchair for individual use. He noted that the Japanese wheelchair is very convenient to use — it is light and comfortable because, in this chair, Roman's back hurts much less if he sits for a long time.
03.05
On this day, the FFU team finally met Kimuro Masato and other Japanese friends in person. We discussed the continuation of cooperation and the prospects of the Japan Wheelchair Program for Ukraine. They also visited the Humanitarian Aid Center of the FFU, where they talked about the foundation's humanitarian missions and showed how we prepare for them.
04.05
Japanese partners have joined the work process of loading wheelchairs. And now these chairs are in the possession of people on the front-line territory.
We also donated our calendars and t-shirts from Kimuro Masato to be given to the volunteers helping out in Japan with this project as a token of our sincere appreciation!
We were glad to meet our Japanese partners in person! Your help to Ukrainians in this tough time is invaluable! Thank you for visiting our country!