Future for Ukraine made the dream of military Andriy Konovalov come true together with FC Shakhtar
20.02.2023
Today, we all dream about peace in our homeland. Every day, our soldiers fight for the fulfillment of this dream at the cost of their lives and health. So when our defenders share their wishes, we must accomplish them as soon as possible.
Andriy Konovalov was born in Donetsk and has always been a passionate fan of Shakhtar Donetsk. He is currently undergoing prosthetics and rehabilitation in Malta under the Project Renew program. In one of our interviews, he shared that a peaceful life for him means, among other things, the opportunity to attend a game of his favorite football team. So, we decided to bring the action.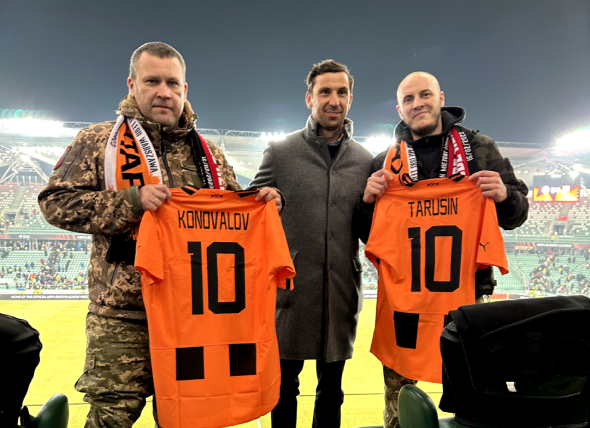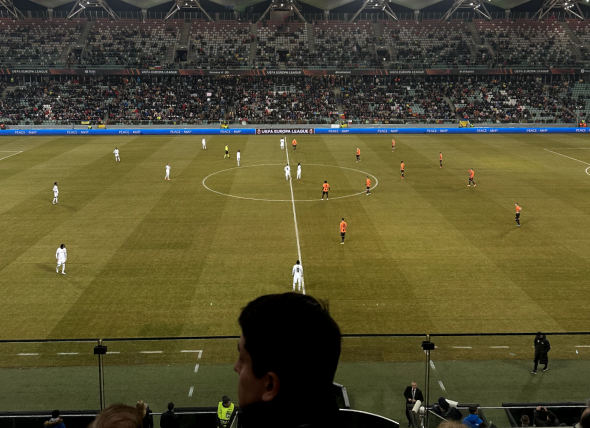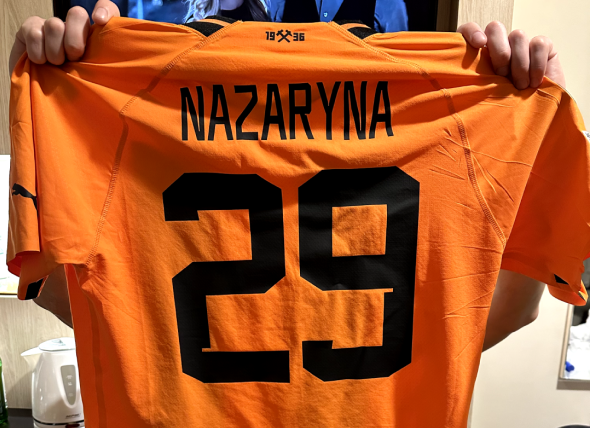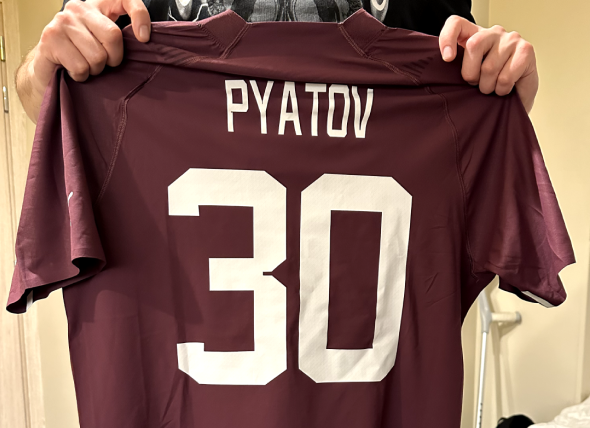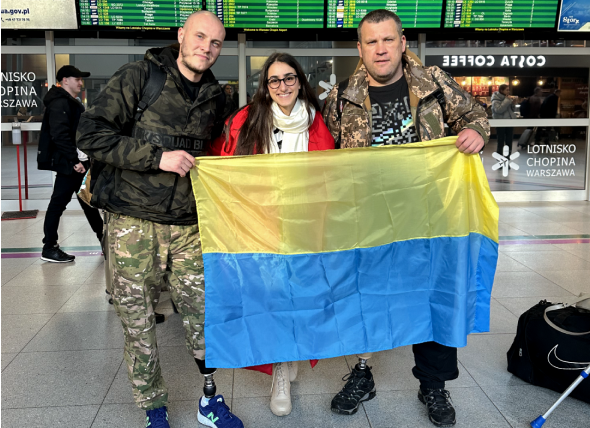 We told our partner, FC Shakhtar, about Andriy's dream, and they joined our efforts by giving him what every avid fan goals: communication with the players and branded merchandise.
So, on February 16, at the Legia Stadium in Warsaw, where Ukrainian Shakhtar and French Rennes met, Andriy found himself in the presidential box. He was accompanied by another soldier, Vitaliy Tarusin, who is also undergoing prosthetics and rehabilitation from our foundation on the island of Malta. In the box, Dario Srna, Director of Football and former FC Shakhtar player, met the military and presented them with branded club shirts with their own names on them. Later, he also shared his emotions by watching the match with them. After the game, Andriy and Vitaliy were invited to the team's locker room, where they talked to other players and received shirts signed by Andriy Pyatov and Yegor Nazarina as gifts. The young pupils of CHILDREN HUB, a development center in Warsaw created by FFU, also came to support the players.
The game ended 2-1 in favor of FC Shakhtar. But besides the coveted victory, the men received much more: unforgettable emotions from meeting their favorite players, joy from communication, and fabulous gifts. These positive feelings were so much needed by the men on their arduous path during their military service. And we are sure that these feelings will contribute to the speedy recovery of our defenders.
The Future for Ukraine Foundation is sincerely grateful to FC Shakhtar and philanthropist Vadym Stolar for a bright gift for our military and for assistance in making their dreams come true!