The Future for Ukraine Foundation visited the courageous Chornobaivka community in the Kherson region with a humanitarian mission
28.02.2023
Future for Ukraine foundation visited the villages of the Kherson region for the second time. Now they came to the courageous Chornobaivka that has been making headlines since the beginning of the war. At the end of February, russian troops seized the local airfield and were defeated dozens of times by the Ukrainian army. That is why Chornobaivka has become a symbol of endurance. Now, the residents need this endurance to overcome the consequences of the war.
Destroyed houses, broken roads, crippled lives... This is how FFU saw the Chornobaivka community after the invasion of the russian army. The occupation has affected almost every sphere, including medicine, education, and social services. The logistics are also disrupted, which means that residents often do not have access to basics, even care products. In addition, there is a shortage of jobs in the region, and people's financial situation is complicated as they lose all their savings to rebuild their homes damaged by the hostilities.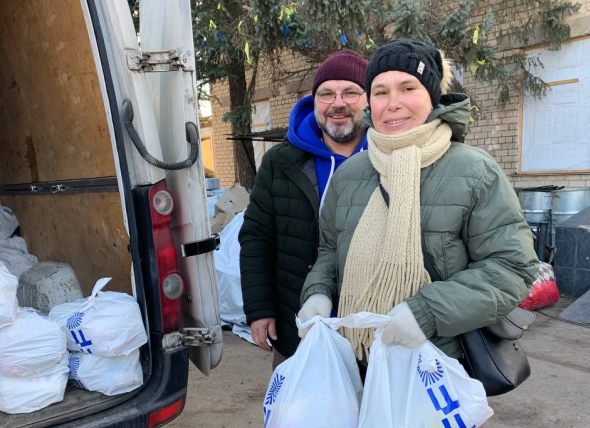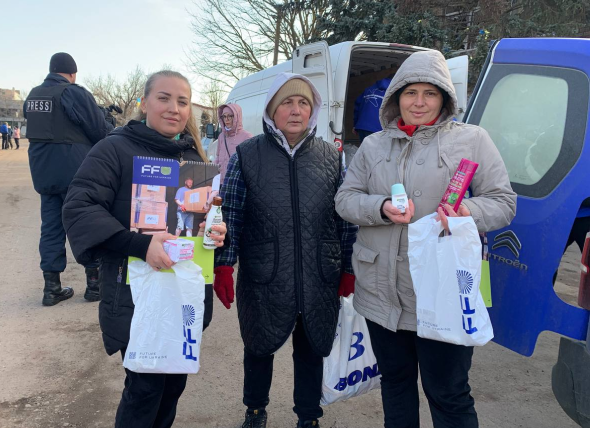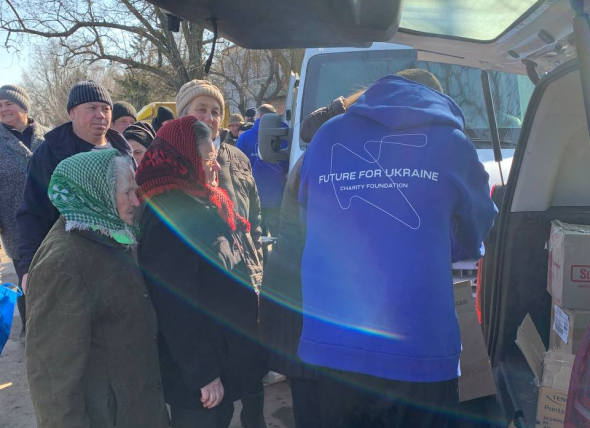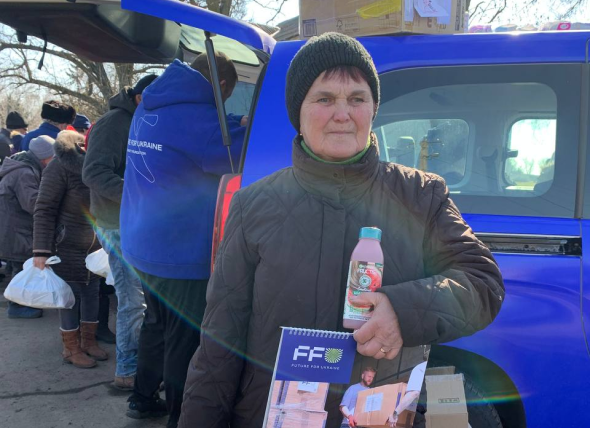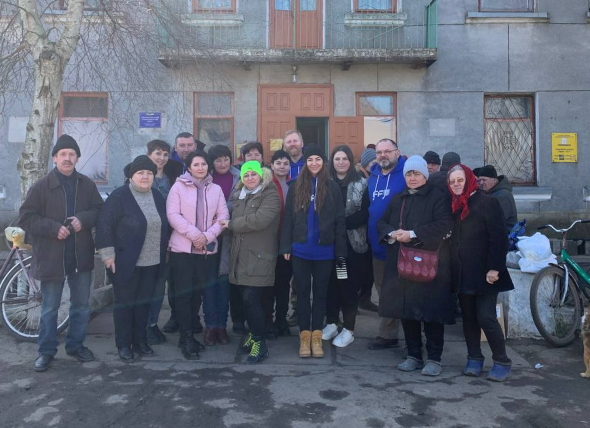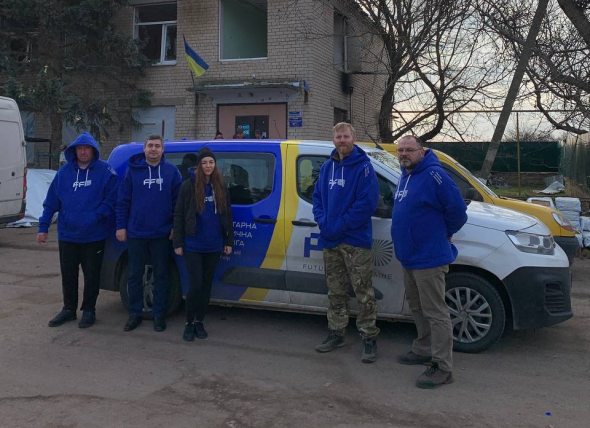 For Liudmyla from the village of Posad-Pokrovske, it's hard to recall the times of the occupation.
"Our village had been destroyed day by day. They didn't shoot at the military objects just hit wherever they saw: yards, schools, and roads. We didn't know where to hide, so we just sat in the basement knowing that if anything had happened there, no one would have found us. But we were only afraid for our children," the woman says.
Another resident of this village, Pavlo, adds that the problem of mined areas remains to stay significant.
"Two streets here were completely occupied, they were sitting in people's houses and firing from there," says Pavlo. "We were afraid that they would hurt women and children, that they would not shoot the house. And now we are thinking about what to do with the village because everything is covered in mines. Now our village is being demined, but it will take a long time to get everything out."
To support the locals going through this, Future for Ukraine delivered food, personal hygiene products, wet wipes, household chemicals, calendars, clothes, baby diapers, pet food, etc. More than 350 families received the humanitarian aid packages, including families from vulnerable groups.
We sincerely thank our partner L'Oreal Ukraine and philanthropist Vadym Stolar who joined the collection of humanitarian packages.
We need your help to make our new missions possible and to reach even more war-affected people with our care. Please, join the fundraising and stay tuned so that together we can do even more for our Ukrainians!